30/06/2017
How Important Are Reviews To You?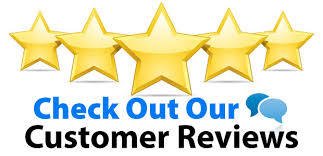 Customer testimonials have long been a great way to promote a business. I can remember in the first days of starting this business how thrilled I was to get a positive comment from a client that we had done a great job for a client. Occasionally a client would send in a 'thank you' letter which we would put along with the emails into a client 'pitch book' for when we get a chance to sit with potential clients to help explain what we do.
Today the collation and analysis of reviews has turned into a mini-industry itself. If you offer any form of internet-based service, the chances are you will have incorporated a review platform into your website. At Redbows we use Reviews.co.uk. If you operate an ISO 9001 quality management system, such a service greatly helps when measuring customer satisfaction.
Of course if you operate a review service you are open to both positive and negative reviews. There is a normative bath-tub curve/distribution when it comes to customer comments. Most of your responses can be highly positive or highly negative with few in between expressing a point of view. Your drive therefore has to be to reduce your negative comments to zero by reacting quickly with a corrective action when a product or service delivery issue occurs and then building preventative actions into your management policies to ensure such a negative review can never occur again. So, reviews help to drive continuous improvement and can be a real driver for change and innovation in a business. Reviews keep you 'on your toes'.
So when it comes to requesting and responding to review requests what are the key points?
Requesting Reviews
At Redbows we gave an open platform where a client can comment through our Reviews.co.uk service. We also send every client a review request email at the end of each month and respond to every one we receive back from them. We do this once a month as part of our management practices. We could also build this into our on-line order process as an automatic post delivery function but prefer the monthly personalised email approach.
Responding To Reviews
We are very fortunate at Redbows in that we have a very geographically dispersed client base. This means that we get to travel and meet clients and suppliers across the UK, Europe and even the Far East. We will use review websites like TripAdvisor to post our own reviews as well as search out hotels to stay, places to visit and restaurants to try out.
When it comes to creating a review we always try to following these simple guidelines:
We always remember that our review will be public and can be either positive or negative for a business. We are very happy to be able to post positive reviews but only consider writing a more negative one if the experience is very poor with any issues we have raised not tackled by the staff at hand. Sometimes people have an off-day and it's important to recognise this and look at the business as a whole.
Where the review service requests a title we always try to write a concise one that summarises our experience.
We cover the relevant facts and what we want to get across. Sometimes the check list 5Ws and 1H really helps with this: Who, What, Where, When, Why and How.
Tone, grammar and good English are also useful tips to remember. Solicitors always recommend waiting 24hours to respond when you are annoyed or angry. This allows you to calm down and be more reflective and logical. We always try to use a tone and descriptive language the reflect our experience. It's also important to remember that English is our native language but not everyone reading your review will be English; avoid jargon and colloquialisms.
Review quickly whilst the memory is fresh in your mind but remember if your not happy to perhaps take the time to calm down so that your review is factual rather than emotive.
Photographs can speak a thousand words but make sure if you post any that they are good ones and well lit. This is possible even with a smart phone these days; just touch the screen to adjust the focal point and lighting/exposure settings.
Always give the place you are reviewing the chance to respond and correct for a poor experience. No one is in business to turn-off their clients and wants to give poor service. Very often managers and owners want to know when something has gone wrong. They also want to know when something has gone well especially when it comes to rewarding a team or individual.
Finally when it comes to reviews it's also worth remember that Social Media provides a great way to review an organisation. Facebook pages can allow visitors to post their own reviews and rate an organisation. Also you can do this on Google Places if a business is registered for this service.
There is no doubt that reviews have become an integral part of how we search, select and purchase goods and services today. Reviews are here to stay and an important indicator of how well a business looks after their clients.