01/06/2021
Marketing With ECO-Friendly Printed Giveaways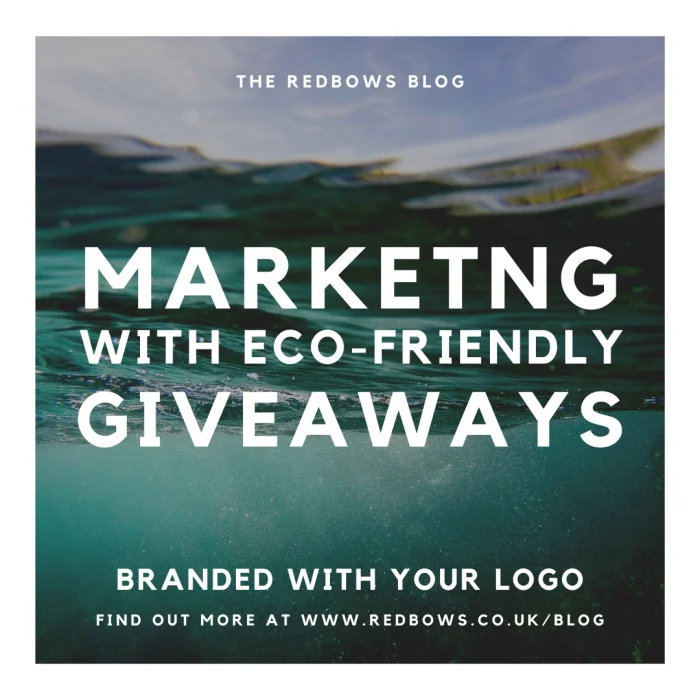 With billions of tons of trash filling landfills around the world each day, more people have started looking for a more ecological way to reuse items in order to reduce the amount of rubbish. Reduce. Reuse. Recycle. With this in mind, we have a great selection of eco-friendly gifts that will surely please anyone who cares about being more environmentally-friendly. In addition these eco gifts won't break the budget.
Panther
ECO

Ball pens

Ever wonder what happens to all those CD cases that you throw away. Many of them go into the production of these excellent ball-point pens. Each pen comes with blue ink and a push button mechanism. Pens are available in a variety of colours and are ready to be stamped with your logo or company's contact information
ECO

A4 Rainbow Card Notepads

Made from 100 percent recycled cardboard and 100% recycled lined white paper. You have a stunning choice of colours to choose from when placing your order. Simply have your logo or company design ready to be placed on the cover. Your customers will love these little notebooks.
Plastic Mugs –
ECO

Recycled Plastic

Made from recycled plastic these stylish mugs come in a great choice of colours. In addition to being made from recycled plastic these mugs won't chip so you can drop them as many times as you want and they won't crack. These make great gifts for anyone who works in a busy office space where their mugs may accidentally get knocked over onto a hard floor.
Coloured Bottle Opener Key rings R1
The nifty little key rings are produced from 95% recycled materials and are strong enough to be used to open your favourite bottled beverage. They are available in the colours yellow, green, and white. These great key rings are ready to be labelled with your logo or design.
Ready to get those eco-friendly gifts designed and ordered? Visit our website today and start designing your wonderful eco-gifts. A trained specialist is ready and waiting to help you make your order complete and to your satisfaction.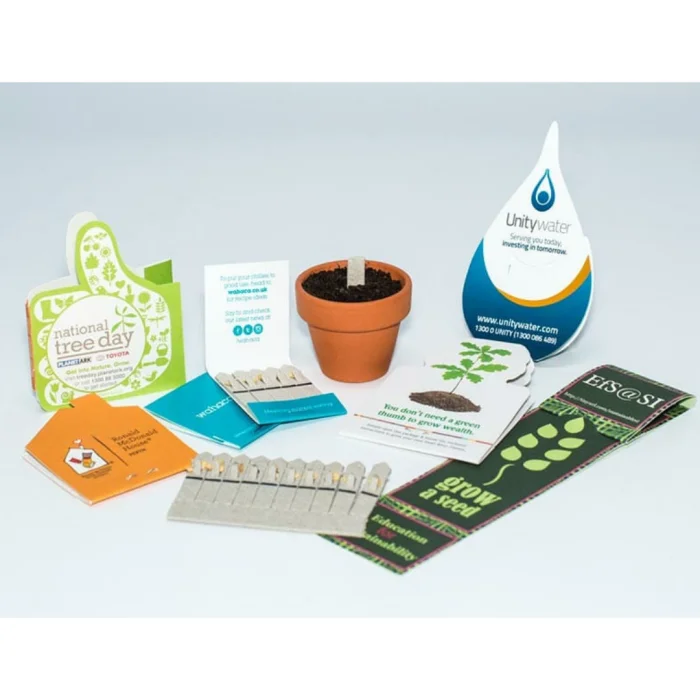 Sunflower Plant Pots
Inspire your client's with a promotional gift that will keep on giving. What better method to show your customers that you care than giving a plant-based theme which also gives back to the environment. Inspire your clients on a daily basis and let them watch your gift grow. Everyone remembers who gave them a gift they love.
On a daily basis we look out the window and wonder what will the British weather do today? Do I need an umbrella? Maybe a coat or a jacket will be required! What can we do to await the delights of t-shirt weather? Why not bring some colour to your desk and grow some plants? We have a variety of desk top ideas available and a variety of plants you can grow too.
There are the following benefits for placing a plant at your desk:
One of the main benefits of having a plant on your desk is that it cleans the air around you. Did you know that indoor air is known to be more polluted than outdoor air? Some ornamental plants have been proven to help reduce the pollutants around therefore turning this negative air around you to positive air. This can only lead to a positive effect of productivity too in the space that you work.
Psychological Feel-good quality as they can improve your mood and lead to feelings of well-being and reduce stress which can only be a good thing.
Did you know that plants have been also associated to boost creativity too. Lots of us need a source of inspiration on a daily basis. What better way to watch a plant grow from seed and nurture this along to fully grown. Imagine what this also may lead to in your working life.
Additional plant-based items available from Redbows:
Small seed packets are a great option to send via the mail.
Matchbook seed packets are another bestseller promotional mailer option where you brand the outside. All you have to do is place the seed stick in the ground to generate growth.
Living Pouches are one of our bestsellers and these are filled with soil coins and seeds.
Aluminium pots are another option you can have where we fill them as a kit for you to grow your own choice. They are also look good too and give a very modern styled image to your interior.
Tiny terracotta's are a personal favourite of mine and you can have a choice of either the cubes or the sleeves in which you can personalise. Certainly give the feel of bringing the outdoors in.
Even Kellogg's have advertised this theme on their adverts recently. What a way to start your day!
Plants are extremely important for the balance of nature itself so what better message would you be giving to your clients when sending them such a gift!
If you cannot find the right plant or seed from our Eco Plants for your campaign let us know and we can source them for you.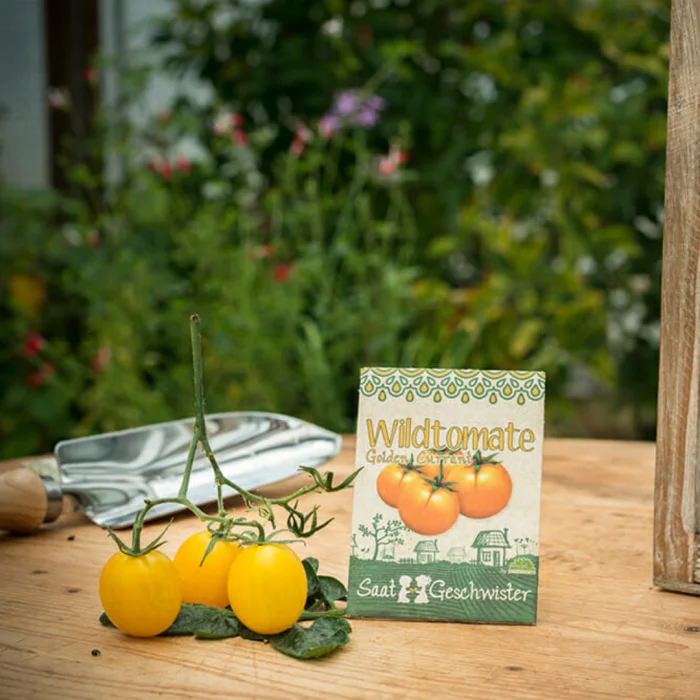 Whether you want to promote a specific product or brand, you can make your popularity rise by taking a green approach to your promotional campaign. Keep in mind that people are starting to get wise to companies who offer environmentally friendly promotions while their business practices are anything but green. If you aren't as environmentally friendly as you could be, it's better to let customers know that; along with letting them know the strides you are taking to get there.
You can start by using Earth friendly promotional products from Redbows. Your giveaways will be branded with your logo and artwork so that people know exactly where they came from.
Water bottles: these reusable bottles can be branded with your logo and some kind of Earth friendly saying or image to remind people to take care of the planet. Since they are reusable, they present an Earth friendly reminder in their own right.
Bottled water: there may be a lot of hype about plastic water bottles, but that's because not all of them are recyclable. These are recyclable and can be wrapped in artwork that reminds people to recycle the bottles. You can also set up an area where people can take the bottle when they are empty so that they can be recycled. This is a proactive approach to a green promotional campaign.
Standard seed packs: nothing says "go green" like life in a https://www.redbows.co.uk/matchbookseedsticks. The people you give these seeds to, can plant them anywhere they like, but they won't be able to say your company doesn't think about the planet when you are handing out seeds to recreate the planet!
Living pouches: some people will lose their seed packets or forget about them. When you give them a packet with a plant growing out of it, you aren't just saying you are going green; you are green and sharing it! These packets hold one plant and have your logo or company name on the outside of the packet. Branded items like these tend to quell any suggestions that you don't care about the planet.