19/03/2015
How To Tie Your Merchandise Into The Latest Trends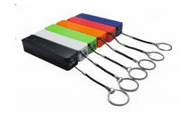 The promotional gifts industry has always been a key part of the marketing communications mix. Traditionally you would consider giving away merchandise as part of a sales promotion but more and more clients view promotional gifts through an advertising and PR lens these days.
The key with any form of marketing is getting the right message, to the right audience at the right time. At Redbows we specialise in helping clients promote themselves through promotional gifts. The key for us is helping clients to fine-tune their advertising and PR message and then finding merchandise that ties tightly into their campaign as a delivery medium.
The fastest growing area of our business is gifts related to technology and within this sphere IT and mobile phone devices. Traditional promotional gifts like pens have always been a mainstay of our industry and have been developed to make them more useful to gadget users. We now supply Stylus Pens with a rubber tip to allow them to be used to drive smart phones and tablets. More and more you will notice Apple iPhone and iPad users using a pen to tap their favourite App.
Of course the biggest issue with any mobile phone application is power or the lack of it when the battery runs down. Power Banks have fast become one of the biggest promotional gift trends. With a wide range to choose from you can find a Power Bank with a good size for a print area, to carry in a pocket and meet your budget.
As giveaways at a show, stylus pens and power banks make a great combination. The stylus pens provide a low-cost giveaway with a great look and branding area. Get the colour choice and imprint right and you have a smart looking piece of merchandise that will get noticed and used. Match this with a printed Power Bank as a special gift for clients and important prospects and you have the perfect promotional marketing combination.
So what's on the horizon? Big data and wearable technology is looming big. We are all entering a world of shopping near beacons that will know we are there and send us messages looking to push us into a special promotion and purchase. I am not sure what big data and wearables will means in the promotional gifts market place but am watching this space to see just what it will mean for marketing and promotions companies like Redbows.