08/10/2017
Why choose Branded Hoodies for your club or society?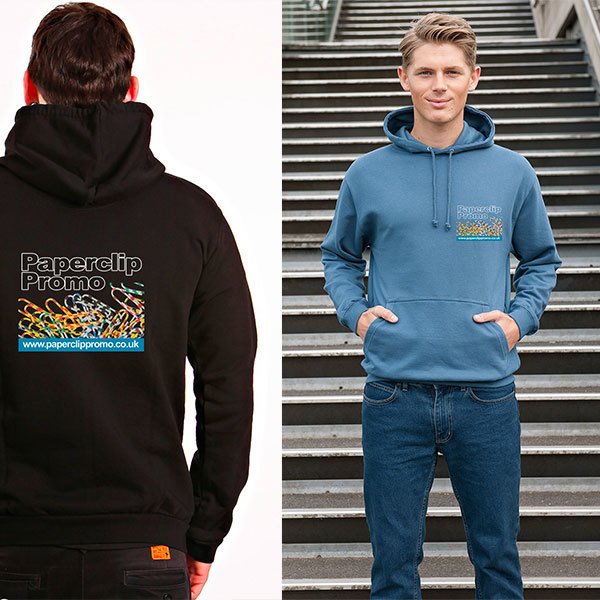 It's official! School has started and universities have opened their doors to new and returning students. Societies and clubs are hard at work recruiting members for their teams and planning activities throughout the year. The Guardians article on university societies, advertises the popularity of fencing, lacrosse and kayaking and explain why joining a group is beneficial when it comes to writing your CV.
At Redbows we have a variety of products for every event, business and organisation but the one I would like to take a closer look at is the Awdis College Hoodie. After all, what better way to promote your club or society than with a hoodie branded with your name and logo! Branded Hoodies are essential when going on trips to rival schools. There's nothing better than entering a room wearing a personalised hoody, making your group look like a team. If that isn't enough to convince you then take a look at our list of features below.
Awdis College Hoodies are the perfect product due to their extensive range of colours. There's black, blue, green, light blue, orange, purple, red, white, yellow and more! Choosing the right colour for your brand is an essential part of the creation process. Send us your artwork by email or Quick Quote to receive your free virtual visual with your logo attached to the product image.
Additional features. The design studio has put a lot of effort into the small but subtle features that make a hoodie extra special. There is the double fabric hood that is an essential feature when caught walking home in the rain, a front kangaroo pouch pocket to keep your hands warm and a small hidden opening for your earphones when you just need to listen to some music.
The product is available in a range of sizes from x small to xx large and will help you get out of bed during those early morning lectures.
Branding is on the breast, front or reverse and can be printed with a variety of options such as direct to garment or digital transfer. Direct to garment involves printing the item with ink that goes straight through the fibres. This means that you won't feel it if you touch the print area. Digital Transfer on the other hand is for high-resolution images that require a lot of attention. Choosing the one that is right for you depends on your logo but don't worry our sales team are on hand to help. They will be able to help you through the buying process.
*Colours: Black, Blue, Green, Light Blue, Orange, Purple, Red, White, Yellow (more colours available, please ask for details)
For more information please call our team on 0845 8386 368 or view our clothing collection online
The guardians article on clubs and societies – (www.theguardian.com/education/mortarboard/2013/sep/17/university-societies-freshers-week)