30/04/2015
Hot Products For Summer Promotions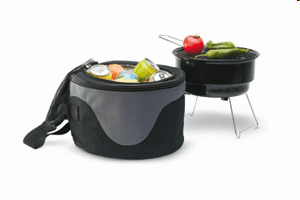 Summer is fast approaching, where our smiles get bigger, skin gets darker and memories ever greater. The onset of warmer weather and longer days offers the chance for businesses to benefit from an increase in positive feelings that occurs at this time of year. Many companies will run marketing campaigns that coincide with outdoor events, festivals and summer activities for that very reason. This year once again sees many large brands sponsoring major sporting events, as it increases their exposure to a specific demographic and they can capitalise on the association with a popular team or event.
With only 140 days to go until the world's top players representing the top 20 rugby nations compete for the ultimate rugby prize, excitement and interest is building globally ahead of the biggest sporting event of 2015.
For England and Wales the upcoming Rugby World Cup starting in September is on track to be the biggest and most viewed Rugby World Cup to date, reaching out, engaging and inspiring new and existing audiences around the globe, the showcase event looks set to deliver an unparalleled platform to project the sport, its character-building values and the event's commercial partners. Getting your brand seen and associated with what is predicted to the most viewed, best-attended and most engaged Rugby World Cup to date is what top sponsorship companies like Toshiba and fellow appointments of Heineken, Land Rover, DHL, Emirates, MasterCard and Worldwide Partners, Coca-Cola and Canon are all set to benefit from the extreme hype following and during.
For smaller companies, the endless benefits of such widely exposed events can to be used to their advantage. To get in on the sporting action, running marketing campaigns around the subject with promotional products event specific such as rugby stress-balls, water bottles, t-shirts will certainly create positive brand awareness.
A useful and fun product that is non-sport related and guaranteed to be seen out and about over the summer months is the branded selfie stick. The selfie craze is huge and continues to grow. Giving promotional selfie sticks out to your customers will ensure your logo is seen on at major sporting events, holidays, BBQs, nights out, festivals…just about anywhere. One perfect way to ensure your brand travels the world. The fun element to selfie sticks are endless, and brand association to making great memories is sure to…stick!
One of our hot products this month for the summer festivities is the combined bottle opener and pizza cutter. BBQs and movie nights won't be the same this summer with two essential tools combined together. Pop open a cold one, kick back and relax with friends, this promotional tool is sure to making a lasting impression.
These are just a few of a huge number of promotional products that can be used in your summer marketing campaign so it's time to think big, think unique and think about your audience. Submit a quote request via our Free Quick Quotes option as we are always happy.
Hot Summer Promotional Product Video
View our video showing some of the hot products we have available this summer.